Health care professionals
Helping your Patients Stay Healthy, Naturally­™
Trust in a healthier way of being and see the difference nature can make.
Healthcare Professional Partnership
Nature offers amazing resources to heal and comfort our bodies. From the beginning of time, much of what we need can be found all around us. That's why we developed The Relief Products- to tap nature's power and offer gentle products that help you and your family feel better- and live better.
For 34 years, we have developed and perfected over 30 uniquely formulated homeopathic remedies to treat a wide range of ailments. Helping people stay healthy is our driving force and nature is our energy. By harnessing the power of natural remedies in a safe, easy-to-use product we help to transform medicine, bringing more care into your family's healthcare. We believe in easing symptoms with clean, nature-based, safe products. We, and our customers, believe in The Relief Products.
Using the power of nature and the innovation of science- our products are formulated using 100% natural active ingredients, with no known side effects or interactions.
Notice: 

Due to the high demand of our product, we regret to inform you that we are currently out of stock. Our team is working diligently to restock samples as quickly as possible. We apologize for the delay and appreciate your patience and understanding. By completing the proceeding form you will automatically receive samples as soon as they become available again. Thank you for your continued support.
Want samples for your patients?
Fill out the form to get started!
Nature is the Best Ingredient
Homeopathy is a system of natural health care that has been safely used for over 200 years. Today, the World Health Organization (WHO) recognizes homeopathy as the second largest therapeutic system in the world, with over 200 million people using it worldwide on a regular basis*.
Temporarily relieves redness, burning, crusting, and grittiness
Made with 5, 100% natural active ingredients
No side effects or interactions with other medications
Safe for adults and children ages 2+
2018-2022 Women's Choice Award
Enjoy quick relief – simply squeeze 1-3 drops into the eye throughout the day as needed
Silver-sulfate & belladonna-free
Temporarily relieves redness, burning, and itching
Contains no harsh chemicals or vasoconstrictors
Made with 5, 100% natural active ingredients including Euphrasia (eyebright)
No side effects or interactions with other medications
Safe for adults and children ages 2+
Temporarily relieves extreme dryness, lack of tears, achy eyes, eyestrain, and redness
Contains no harsh chemicals or vasoconstrictors
Made with 6, 100% natural active ingredients
No side effects or interactions with other medications
Safe for adults and children ages 2+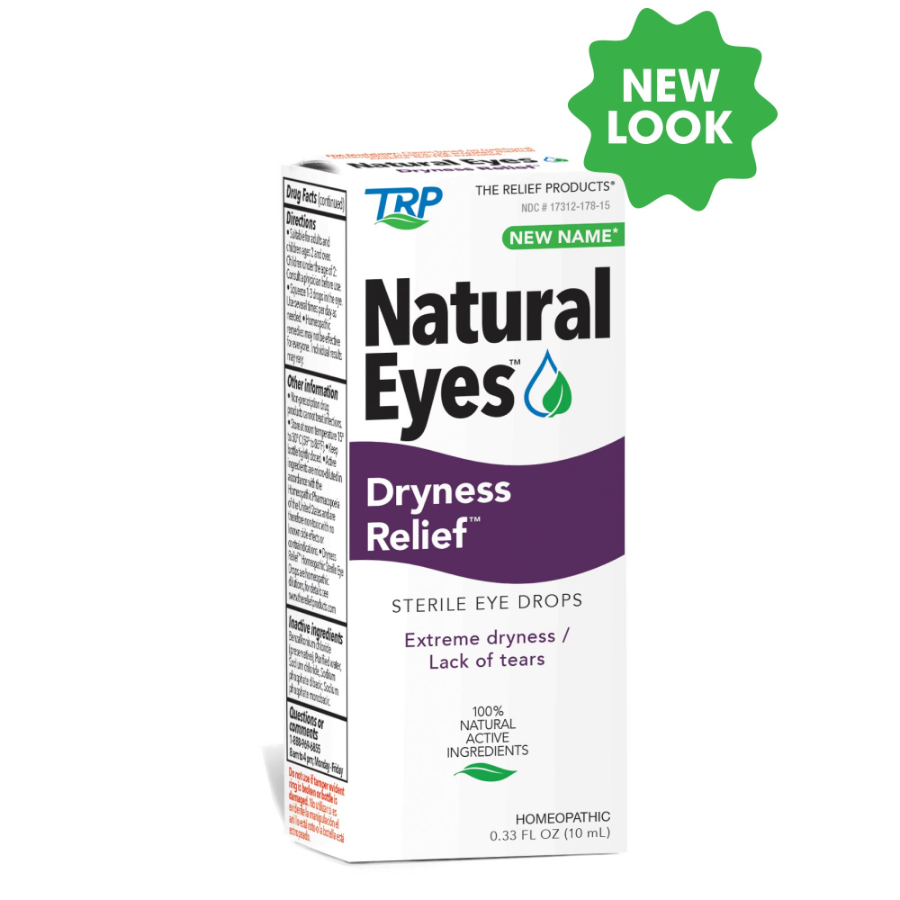 Temporarily relieves acute, chronic, and seasonal eye allergies, redness, burning, itchiness, and excessive watering
Contains no harsh chemicals or vasoconstrictors
Made with 7, 100% natural active ingredients including Euphrasia (eyebright)
No side effects or interactions with other medications
Safe for adults and children ages 2+
2018-2022 Women's Choice Award