Natural Eyes™ are available in different formulations that cater to specific eye conditions such as dry eyes, eye allergies, red eye and pink eye. Our eye drops contain natural ingredients such as eyebright, calendula, zinc or potassium
Stay Healthy, Naturally™.
Subscribe to our newsletter and receive free shipping on your next order!
Medicine Created by Nature
Don't Know Where to Start? Shop by Category
TRP helping you Stay Healthy, Naturally™
TRP's Natural Eyes™ eye drops and eye ointments represent the highest level of quality and safety in the natural eye care field. Our products are manufactured in FDA-registered and inspected facilities and are listed in the FDA database of drug products. As such all TRP products conform to Federal Regulations 21 CRF 210 & 211, which are FDA's highest standards for purity and sterility in pharmaceutical products.
Nature offers amazing resources to heal and comfort our bodies. From the beginning of time, much of what we need can be found all around us. That's why we developed The Relief Products®; to tap nature's power and offer gentle homeopathic products that help you and your family live better. 
For 34 years, we have developed and perfected over 30 uniquely formulated homeopathic remedies to treat a wide range of ailments. Helping people stay healthy is our driving force and nature is our energy. By harnessing the power of natural remedies in a safe, easy-to-use product we help to transform medicine, bringing more care into your family's healthcare. We believe in easing symptoms with clean, nature-based, safe products. We, and our customers, believe in The Relief Products.
Nature is the Best Ingredient
Homeopathy is a system of natural health care that has been safely used for over 200 years. Today, the World Health Organization (WHO) recognizes homeopathy as the second largest therapeutic system in the world, with over 200 million people using it worldwide on a regular basis*.
*according to the National Institute of Health (NIH)
Homeopathy is generally based on two main principles:
The principle of similar – the notion that a condition can be cured by a substance that produces similar symptoms in healthy people.

The principle of minimum dose – homeopathic medicines use the smallest effective doses (micro-dilutions) of ingredients to initiate the body's healing response.
Red Eye Relief® Eye Drops
100% natural active ingredients work gently with your body.

No harsh chemicals, side effects, or drug interactions.

No vasoconstrictors that lead to rebound redness.
Safe, Natural Remedies for You and Your Family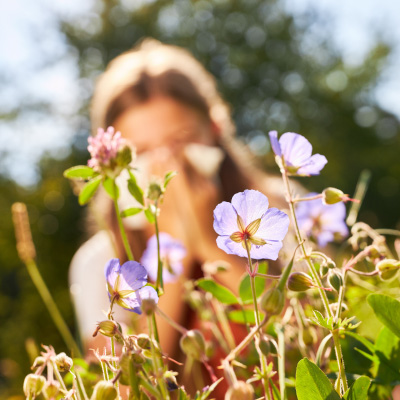 Allergy season is now in full swing in the United States, and many experts predict it could be one of the worst in recent years. …
For the past 36 years, The Relief Products® mission has been simple; to help as many people as possible Stay Healthy, Naturally® by providing natural, …
A common goal, and an important one at that, is making some healthy lifestyle changes. There are so many good reasons to focus on improving …